As preparation for an upcoming Star Wars D6 game I've been making new character templates (they'll be available at a later time) and I thought I might as well make a Star Wars 1st Edition fillable character template so other people can make their own templates as well.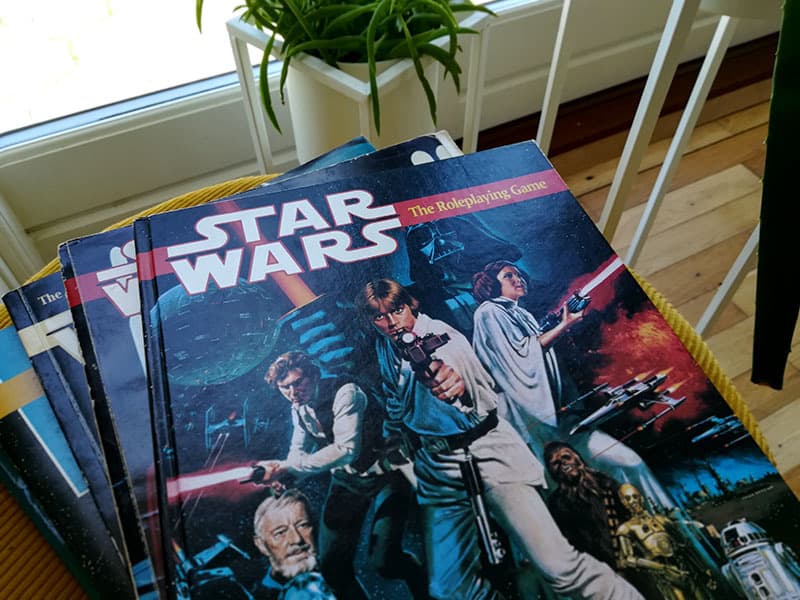 What is Star Wars 1st Edition?
Star Wars: The Roleplaying Game (First Edition) is an RPG published by West End Games (WEG) in October 1987. The game utilises a system called the D6 System originally designed by WEG for the Ghostbusters roleplaying game.
Where to get the book.
Sometimes you'll be able to find the original books on https://www.nobleknight.com or you can get the awesome 30th Anniversary Edition from Fantasy Flight Games.